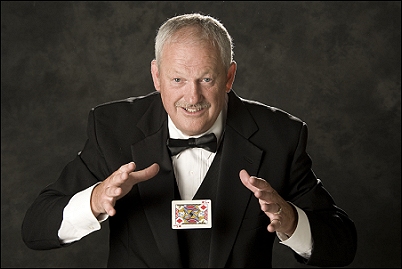 Mark has dedicated more than 30 years to performing magic. He has performed over a thousand shows all over Southern Ontario. Mark brings smiles, laughter and enjoyment to all by professionally providing an entertaining show for all ages and occasions.

Mark distinguishes himself from other performers by his enthusiastic style and sleight of the hand. Mark has done many functions all over Canada such as the Winnie the Pooh festival in Whiteriver, the Forum at Ontario Place, O'Keefe Centre flower show, Christmas shows at the Toronto Convention Centre, Appreciation Day for the employee's of National Life, Square One Shopper's World Grand Opening, Eaton's and Sears Events, Bay Gala Night and many more.

Mark's magic show is exceptionally interactive and can be modified to suit your needs. From Kid's Parties to Close-Up magic to full stage shows. Mark brings something special to your event, which sparks any occasion.